BlackBerry is reportedly building an exclusive device for India. The news about the mystery phone broke out yesterday when gadget tipster, Evan Blass tweeted about the device. According to him, the device known as BlackBerry Ghost is a bezel-less handset scheduled just for India. The tipster did also share an image of the supposed Ghost device. But clearly, a lot seems to be unknown about the phone. According to the source, the premium handset will be from BlackBerry licensee Optimus.
Also read: Samsung Galaxy S9, Galaxy S9+ announced globally, confirming the zillion leaks prior to the launch
The BlackBerry Ghost device actually embodies many characteristics of an actual ghost as we have no idea as to its complete design or schematics. Even the render shared by Blass himself is rather shrouding the device in mystery. However, what we can say looking at the image is that the device will be a full-screen phone with no QWERTY keypad. Now, BlackBerry is no longer a stranger to all-touchscreen phones as they've already made many in the past two-three years.
But what's remarkable for the Canadian company is its attention to the India market.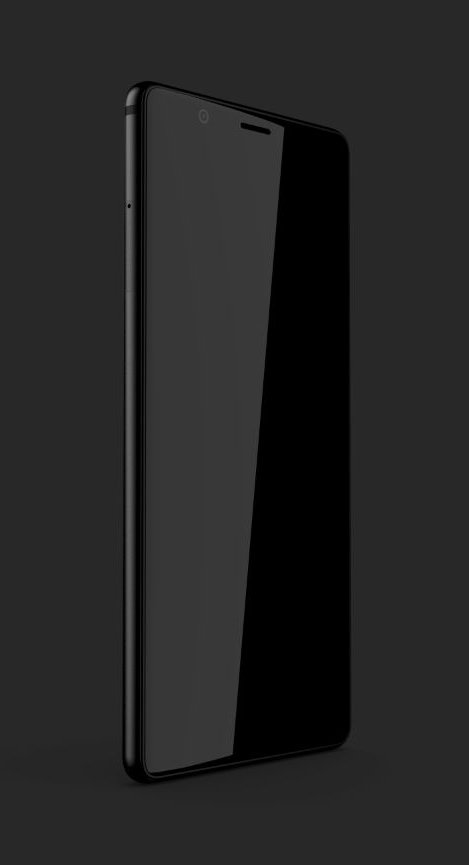 Also read: Vivo Apex Concept phone with world's thinnest bezels and a hidden front camera revealed
BlackBerry has never announced a device exclusively for the Indian market as far as we know. This goes to a good length to show the growing demand for smartphones in India. Xiaomi recently also unveiled a Redmi Note 5 Pro for the first time ever before launching on home soil. Research reports have indicated that India's smartphone market has regained its healthy growth levels this year. Hence, being the second largest smartphone market, it is obviously a very attractive growth opportunity for many brands. BlackBerry seems to be eyeing India for the same reason.
What are your thoughts about the BlackBerry Ghost? Would you want another all-touch BlackBerry device? Chime your thoughts in the comments section below. 
Stay tuned to  Mr. Phone and download our app to get the latest updates from the world of smartphone technology.